2, 3, 4, 6, up to 8 week Spanish courses + Intensive Tennis training with Spanish teens in July and August in Alicante (Spain).
Spanish + Junior Tennis Summer Camp for juniors aged 14 to 17, combine Spanish language courses with Intensive Tennis Training in a Summer Camp, plus excursions and trips.
Tennis Camp Program for junior tennis players is intended for players with an acceptable level to compete, must be people usually playing tennis tournaments or registered in a Tennis Academy.
3 tennis training levels:
Development Tennis Camp
Pre-competition Tennis training camp
Tournament Tennis training camp
Spanish + Junior Tennis Camp program is the opportunity for youth tennis players...:
to improve their tennis skills and abilities,
to learn Spanish in Spain and practice the Spanish language,
as well as to discover the Spanish culture,
and make friends with other young people from different countries.
Besides, studying Spanish abroad teenagers can improve their Spanish language skills to prepare future Spanish exams.
This Spanish + Junior Tennis Summer program in Spain include 3 Spanish language lessons per day, residential or host family accommodation with full board (with 3 meals), activities, excursions and trips, transfer and insurance.
Spanish + Junior Tennis Camp have a moderate level of supervision and players will be expected to act mature and responsibly as, although they are accompanied almost always, they will NOT be constantly supervised (walking to Spanish school from the family, shopping in a Shopping centre…).
Spanish + Junior Tennis Camp Highlights

— Junior Tennis Summer Camp from 10:00 to 13:30 in a Tennis Academy: Intensive Tennis Instruction program for boys and girls
— Summer Camp organized by one of the best Tennis Academies in Spain, with players into the 100 first tennis players at the ATP.
— For tennis players with enough level to compete (14 to 17 years old)
— Junior Tennis Camp to develop all the abilities of the young tennis players, emphasizing their preparation to play tennis tournaments.
— 3 Spanish lessons per day in the afternoon (usually from 16:00 to 18:30)
— Full board accommodation (3 meals) in a host family near the Spanish school, in Alicante city centre or in a *** Hotel-Residence.
— Beach, swimming pool at the Tennis Club
— Guided tours, cultural visits, trips and other activities always with a leader from Zador staff
— 1 full day excursion per week (Valencia, Elche, Amusement Park near Alicante, Tabarca Island...).
— Local transports to go from Alicante city centre to the Tennis Camp
— Alicante airport, bus or train station pick-up and drop-off on request
— Private Medical, accident and travel Insurance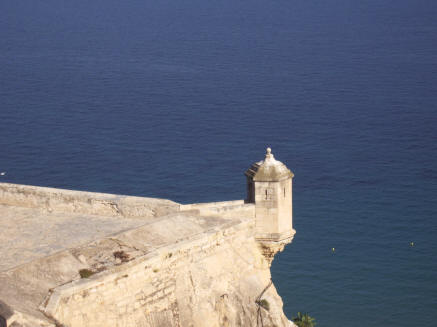 Learn Spanish, take part in an International Development Tennis Camp, make friends from different countries, enjoy the beach and have fun...



TENNIS camp for juniors in Spain