This is an example for a typical day at the Spanish and Kids tennis Camp for a 4 week Spanish and Tennis Camp in Alicante. Times and activities could be vary a little bit depending on the off-campus activities programmed for the afternoon, but we try to maintain the timetable as much as possible every day.
Spanish + Kids Tennis Camp Typical day
The following is an outline timetable for the Spanish language and Kids Tennis Camp, and may be subject to minor modifications.

8:00 — Wake-up and wash
8:15 — Breakfast
9:00 — 9:30 Time to go to the tennis Academy with Zador staff
10:00 — Tennis training
14:00 — Lunch at the Tennis Club restaurant
15:30 — Time to go to the Spanish School
16:00 — Spanish course
18:30 — Activities in Alicante city centre, castle, beach, shopping, evening tapas, karaoke, Museum about the Fiesta, scavenger hunts in English and Spanish…)
21:00 — Arrival back at the host family
21:30 — Evening meal
22:30 — Time to sleep


Day participants at the camp leave it after Spanish course, at 18:30.

Typical Saturday timetable
9:30 — Wake-up and wash
10:00 — Breakfast
11:00 — Travel with chaperones to the El Postiquet beach (located in the centre of Alicante), to the San Juan beach, or by boat to the the Island of Tabarca: beach volleyball, games, swimming... or morning excursion
13:30 — Picnic lunch and games or lunch with the host family
16:30 — Back to the beach, more games or shopping afternoon in a Shopping Centre or afternoon with the host family
19:30 — Arrival back at the host family
Typical Sunday timetable
9:00 — Wake-up and wash
9:30 — Breakfast
10:00 — Departure for Valencia to visit the City of Arts and Sciences, Terra Mítica, Acualandia or Terra Natura Natural Park.
20:00 — Arrival back at the host family
20:30 — Evening meal
23:00 — Time to sleep
Spanish language + Kid Tennis Camp Schedule
There might be some changes in the schedule and in the programme, depending on the Tennis Camp Activities, the weather, the festivities celebrated, and shows organized in Alicante.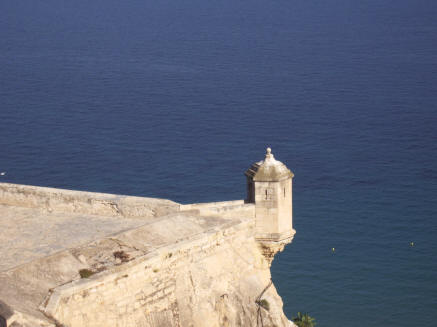 Learn Spanish, take part in an International Development Tennis Camp for kids, make friends from different countries, enjoy the beach and have fun...



TENNIS camp for kids SPAIN