A piece of advice to prepare your Spanish + Tennis Camp in Spain:
Begin packing several weeks in advance to avoid last-minute shopping or at least check this list.
Workout gear
6/10 T-Shirts and 6/10 gym shorts per week
10 pairs of socks
2 pairs of tennis shoes
2 sweatshirts and tracksuit

Daily Clothes: casual clothing
Shorts, pants, T-Shirts
Plenty of socks and underwear
Pijamas/nightdress
2 Beach towels, 2 bathing suits, bathing cap, hat for the sun
Shoes or sandals and flip-flops for the shower and the swimming pool
Sunglasses
Small toiletries kit or basket to carry and keep track of essentials such as soap, shampoo, toothpaste, toothbrush, floss, deodorant, comb and brush. Bath Robe .
Sunscreen (very important!!!!!)
Fun
Towels for the shower for players in a host family or shared flat
. * Electricity supply in Spain is AC 220 Volts, 50 Hertz. Sockets meet European regulations and use the round pin system. Bring adaptors and make sure that the electrical appliances you are going to use (computer, mobile phone charger, shavers, fun…) work at this voltage.
* Put your child's name or initials on everything —clothes, hat, swim suit, towels— with either a laundry marker or iron- or sew-on labels.
* Laundry bag for wet or dirty clothing with your child's name
Documents, medicines
— Passport (Original and three copies). For kids and teenagers we need to have the original passport (We need the original if we need to go to a doctor, for exemple).
— 2 photos
— Medication if needed. For Children and teenagers, send medication in its original container, along with explicit dosage instructions to the camp nurse or healthcare facility. A signed medical-release form should accompany all prescription medication (in English or Spanish).
— Parental Permission form.
— Medical Certificate and Release and Waiver
* If camper has glasses or contact lents, bring 2 glasses and contact lens cleaner.
For the Spanish lessons
Pocket dictionnary.
Some material for the lessons (notebook, pens…)
Other items
BackPack or something similar to go to the Camp, for off-campus activities and excursions.
Camera and batteries
Cell phone (and charger) /calling card
Could be a good idea to download and print the items to bring tho the Basketball Camp and check them because probably we forgot something that your child consider important.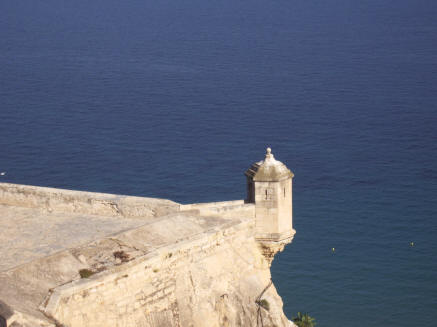 Learn Spanish, practice tennis, make friends from different countries, enjoy the beach and have fun...



TENNIS camp for teenagers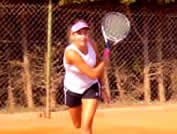 TENNIS camp for kids


TENNIS lessons for adults